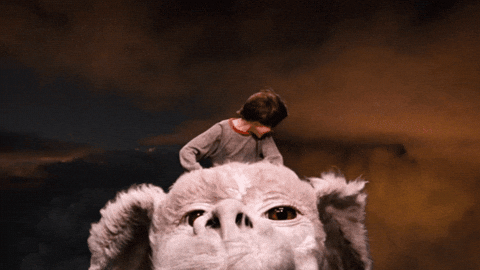 Hello lovelies.
I hope that 2018 was good to you. Sometimes I get so focused on the few goals I didn't accomplish, I forget about everything I DID accomplish. I had several (Three, I think?) releases in 2018 (Two Murphey books and Blackbird Falling). I began a romance pen name and then a month later did away with it (hats off to authors who can constantly create awesome books in different genres). I did a massive overhaul on the book that I am currently querying (my pitchwars title, WORN OUT WISHES). It has yet to find a home, but I haven't given up hope. I have also outlined my projects for 2019, as well as began drafting my newest WIP.
My personal life was filled with many ups (I decided to go back to the day job--something that I am very excited about!) as well as downs (I lost my beloved Grandma, something I am still getting over). We are selling our home. This is bittersweet. I have lived here six years, which is longer than I have lived anywhere in my entire life. The house is 125 years old, and my husband and I have remodeled it with our own hands--there is nary a room we haven't touched. This is the house in which my babies turned into kids and then into tweens and teens. However, we are so excited about the move. I love the new house. It is lower key than this old home of mine, but that is one of the perks. A simple house with simple upkeep. Did I mention that we are moving the day after Christmas?
Because of the move, this year I only put up and decorated ONE Christmas tree, lol. However, I put the ornaments from all three trees on it...it is definitely festive. (I guess that is one way to put it).
The things I didn't accomplish in 218: I hoped to have an agent for WORN OUT WISHES. However, this is a small bump in the road and I am determined not to let it derail my focus. I will continue to work hard and put my work out there. I also hoped to have the next Blackbird book finished for an early 2019 release, but I got so busy with the (now defunct) pen name that I had to push the drafting off until next year. Live and learn, I guess.
Over all I have to say that I am a happy with my year. How about you?