Hello everyone!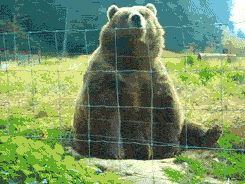 In my last newsletter I shared what has been dubbed The Underwear Story. I am glad to hear it made a few people chuckle, because I really wasn't sure if it was one of those things that was only funny to me because I was there. If you missed The Underwear Story and would like to read it, just follow THIS LINK and it will take you to a copy of the newsletter. I hope you will consider signing up for the newsletter (sign up is on the main page of this website).
I hope Summer treated you well. For me it was a mad dash of running kids to where they needed to go, finishing edits on two projects, and basically ignoring everything else. We did manage to squeeze in a family vacation to Tennessee, which was super nice. The country in the Smoky Mountains is so pretty. I could have stayed for the entire Summer. The manuscript that I am currently re-writing takes place in rural TN, so that was kind of cool. Everywhere I went, I would think, "This could be the road my characters live on." We also stayed a few nights in Asheville NC, which is a city I absolutely fell in love with! We'd planned to do some mountain biking and hiking, but unfortunately most of the parks and trails were closed due to some flash flooding the area received earlier in the week. Instead, we bummed around the city and checked out more than a few breweries, and let me tell ya, that was a blast. Good beer. Good music. Good times had by all.
How was your summer? Are you sad to see it go, or are you anxiously awaiting all things pumpkin? I'd love to hear from you! Share in the comments or find me on facebook or twitter!