My Love Affair With Cheesy Christmas Movies...
Is there anything better during the holiday season than relaxing with a cup of something warm and watching a cheesy Christmas movie? I have so many favorites--but I have recently discovered that Dolly Parton made quite a few in the 90s. Well, if you know me, then you know how I feel about Dolly, so these movies have been bumped to the very top of my queue. I am actually watching one right now called "An Unlikely Angel." It is filled with songs, humor, and of course, Dolly as a lounge singer who died while avoiding running over a deer and must now earn her wings and entrance through the pearly gates by saving Christmas for an earthbound family. (Whew. That was a mouthful.) It's as cheesy as it sounds--and I mean that as an absolute compliment.
I am a fan of (some of) the Hallmark Christmas movies, and Netflix has even joined the Holiday Cheese game with their original productions such as A Christmas Prince.
Then there are the classics, which aren't cheesy at all but are sure to leave you feeling warm and fuzzy: A Christmas Story It's A Wonderful Life A Charlie Brown Christmas Rudolph Miracle on 34th Street
And the funny ones (another favorite category of mine): Christmas Vacation Christmas With the Kranks Elf Scrooged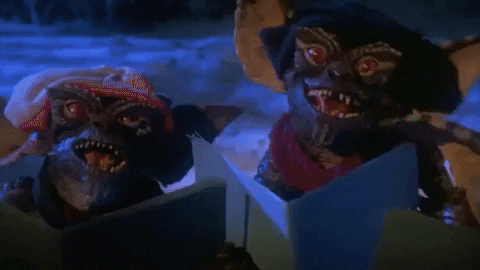 As well as those movies that are kind of strangely considered Christmas movies: Die Hard Gremlins Love Actually Home Alone What are your favorites? Are you pro-cheese or do you prefer the more humorous or sentimental Christmas movies? Or does the thought of watching a holiday movie set your teeth on edge? Let me know on facebook or in the comments!