Writing With Nerves (Or- writing despite myself...with Downton gifs)
Writing the second book in a series is intimidating. Especially when people seem to like the first one. Thoughts such as Can I actually write another book that my readers will like? What if they don't care for the changes that I made in this character? What if I suck? start creeping in and will put down roots...if you let them.
Good thing I refuse to let them.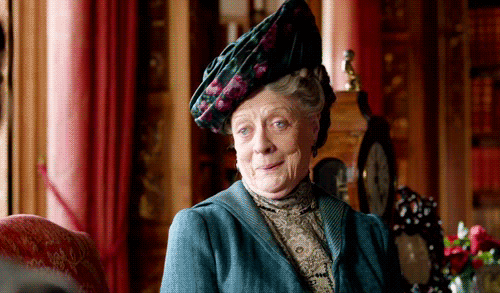 I was beginning to have these feelings, and decided to step away for a bit.
I gave myself permission to not write for a few days and more importantly, to not feel guilty about it. I signed books at Ole Brook Festival in Mississippi. I talked to readers and answered questions about Blackbird Summer, and actually sold out (yay!).
Then, the next day my family attended the Sugar Cane Festival in Port Allen Louisiana. My kids had a lot of fun running around with friends and watching the different demonstrations. The hi-lite for me was a woman telling stories and singing. Seriously—she was amazing.
Yesterday I played tourist in my own area of the state, having a blast chauffeuring my husband's aunt and cousin around visiting shops and historic homes.
These things were just what I needed to get back into the groove of things and find inspiration. Today writing doesn't feel like a chore—but something that I am geared up and excited for. I only have a tiny bit of the morning carved out to actually write (stupid adulting taking all of my writing time!) but I am ready to tackle this word count and get this story on paper.
I love the journey that Delia is taking as a character and cannot wait to share it with you. Now that my nerves are under control, it shouldn't take long.
(Good news for those waiting—there will be a novella coming out early 2017 set in the Blackbird universe in 1968. I'll send out a teaser when I get it back from my editor—so stay tuned and sign up for my newsletter).